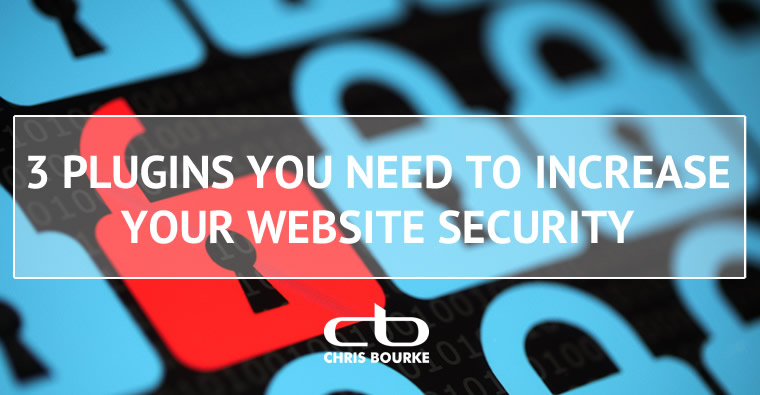 3 plugins you need to increase website security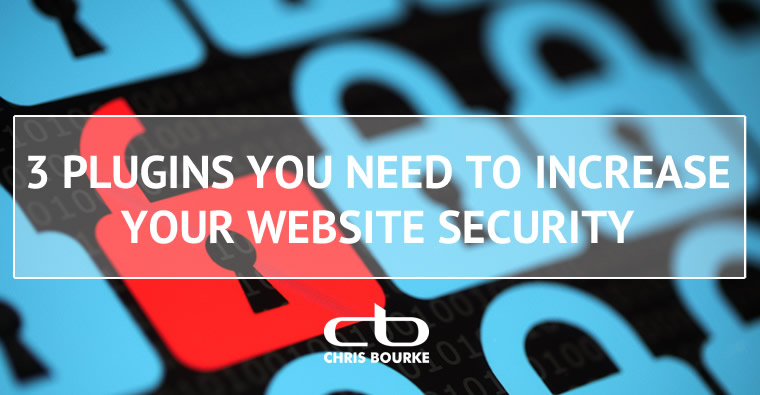 For many businesses, their website is more than just their online advertising tool, it is their livelihood.
For owners of e-commerce websites or affiliate sales-based websites, it's not unlikely to be turning around a six figure income from a WordPress website.
the internet has given us some amazing opportunities to generate easy wealth creation online, however it also opens up a world of possible issues that are not associated with traditional bricks and mortar businesses, and for many website owners, they may not be aware of these potential issues until it is too later.
What many website owners tend to forget is that any website that runs on a database, such as Joomla, Drupal or WordPress, is basically an operating system, and like any operating system such as Mac OS or Windows, these need to be maintained to ensure smooth running but also to protect the site against any possible threats or vulnerabilities that could allow the site to be hacked.
WordPress is a brilliant website development platform as it free and it offers a stand alone platform (operating system) to run your own blog or website on, even a full ecommerce suite with the WooCommerce plugin. It is in fact the most downloaded and installed web development platform on the planet, but that doesn't mean it is 100% secure, which is why WordPress regularly provide free system updates for your site.
You'll also find the plugins that run many of the features, including the abovementioned Woocommerce, also regularly update to increase functionality, speed, but most importantly security.
However the problem arises when site owners fail to update their plugins and WordPress version, leaving themselves susceptible to hacking or malware, which can cause damage on various levels, including total annihilation of the website.
Imagine one day having a nice six figure income rolling in, and the next your entire business is wiped out!
It's not a pleasant thought, but something I see quite a bit in the web industry.
There are a number of plugins though which can assist in preventing such attacks on your WordPress website, and can also remind you via email when you need to update your plugins, ensuring maximum security of your site.
There are three free plugins that are recommended for every WordPress user which can maximize your site's security, and minimize the risk of an attack:
Wordfence is a great plugin that allows you to monitor your website and lock out any attempts by anyone or anything that tries to log into your website, automatically blocking them total access to the Administration area if they either try entering 'Admin' as the username, or incorrectly enter the details too many times.
You can also use Wordfence to lock IP addresses from other countries, and even run a scan on your site.
Note: Never use Admin as your login username, as you have a 75% more chance of your site being accessed unlawfully. Use a name or series of letters of numbers that is not possible to guess, such as name/birthday/petname.
Updraft Plus
When doing updates to your website, it is always wise to backup the site before doing anything as there is always a possibility that a WordPress system or theme update may break your site. In addition, it's handy to keep a recent backup handy if at any time your site does come under attack of hackers, and you need to ensure you can reinstall a virus-free version of the site instantly, avoiding any maintenance or downtime.
Updraft allows you to schedule and save multiple backups of your site either on your hosting or external cloud storage such as Google Drive or Dropbox, and is free.
If your site already has Malware on it, then Sucuri is another great plugin that is going to help remove the problem files, and also allow you to strengthen every aspect of your site, right down to the hosting level.
If you run multiple sites on the same shared hosting package then this plugin is ideal for security.
It can be a little heavy on your Site's CPU, so it's not something you may be able to run over and over regularly, but worth a regular check.
Securi offers a free version for strengthening your site and checking for Malware, as well as a paid Malware removal and 24/7 checking/maintenance service.
So if your website is your business, or means anything of importance to you, consider ensuring the security of your site, and keep it all up to date with these handy tools.
They just might save your site or worse, let your customers details fall into the wrong hands.